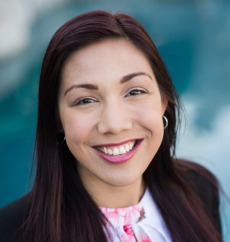 Kelsie
Brighter Horizon Scholar
Meet Kelsie
Being the first in my family to graduate from college will not only change my life, but the lives of others around me. I had to overcome many obstacles, including losing my mother. Thanks for helping me to make a difference in this world.
Our Scholars
The Brighter Horizon Foundation is driven by the unique stories of each individual student. We recognize the passion and perseverance of our scholars and provide the support and resources necessary, so they can overcome any challenge. We invite you to meet our scholars and hear their inspiring stories.
Meet Kelsie.
Kelsie is the oldest of five in a blended unconventional family. She faced many challenges beginning at a young age, but she triumphed through times of division and hardship in her family, and always did her best to care for those around her. Through her hardships she learned skills of determination, a good work ethic, and empathy. Her mother was her anchor of support and friendship, and always encouraged her to make a better life for herself by getting a solid education. Unfortunately, her mother's life was shortened due to cancer.
The loss of her mother took a toll on Kelsie, but she never strayed from her goal of becoming a teacher, even if it meant only taking one class at a time. Her mother had always displayed a passion and determination in all that she did, and Kelsie carried on that legacy. Kelsie was offered a partial scholarship to La Verne University but was unable to cover the rest. Undeterred, she moved on to a community college to study early childhood development. Her journey through college was delayed by starting a family of her own. She became a mother to two boys who are now age of one and two and a half years. Her world was completely changed but she never stopped working toward her dream while striving to be a caring mother.
Being the first in her family to get a college education was so powerful that no obstacle could pull her away from making her mother and family proud. Kelsie continues to strive towards receiving her bachelors and someday a graduate degree in education and early childhood development. Brighter Horizon Foundation will provide an opportunity for her to complete her degree at Grand Canyon University. We are so excited to help her along her journey, and know that she will make a difference in the lives of countless children.